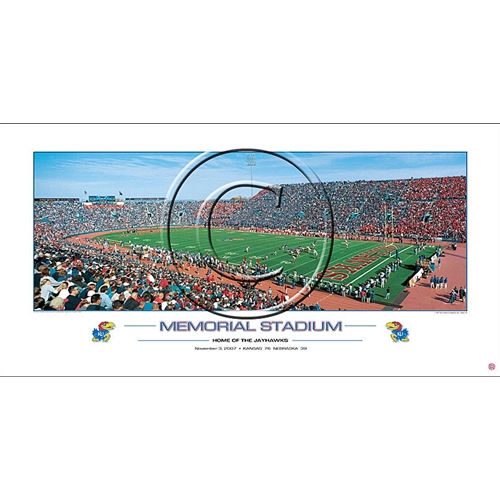 Framewoods Gallery in Lawrence, Kansas, is known for its KU memorabilia. The Kansas Jayhawks have many famous and infamous players, coaches, fans, etc. One person you should know about is head Kansas football coach Lance Leipold who turns 58-years-old this year.
What makes Coach Leipold stand out from his peers? Well, he's been named the "fastest coach in NCAA history to reach 100 career wins." That's a great start! He's also a six-time National Champion as well as a five-time conference coach of the year.
A True Program Builder
Leipold came to Kansas from Buffalo, where he posted three straight winning seasons for that team– the first "winning streak" for the Buffalo Bulls in 20 years! Leipold left Buffalo with a record of 37–33, two MAC East Division titles, three bowl bids and two bowl wins. The University of Kansas hired a proven winner with a strong track record. When he was head coach at Wisconsin-Whitewater (from 2007-2014) that team won six NCAA Division III national championships. Their record? 109-6! Nice.
Kansas hired him in April 2021. Right out of the gate, in his first game as Kansas head coach, the Jayhawks beat South Dakota. Later they beat Texas for only the second time in the Big 12's existence and it wasn't even a home game! Over time, Leipold's coaching should continue to help build the Jayhawks into a winning team that once again competes for championship titles in the years to come.
What about Coach Leipold's personal life? He's a native of Jefferson, Wisconsin. He got his start at Whitewater in Wisconsin, back in 1987 as a quarterbacks coach. As a player, he was a standout quarterback. And he's a family man, married to Kelly with a son named Landon and a daughter named Lindsey. His daughter enjoys sports, too, as she plays volleyball at Stetson University in Deland, Florida.
The University of Kansas is lucky to have Lance Leipold on board to win more games. And when you need KU memorabilia, and/or pictures framed, Framewoods Gallery of Lawrence is who to call. The number is 1-800-399-5199 or if you're in the area, stop by the shop at 819 Massachusetts St., which is open Mondays through Saturdays.