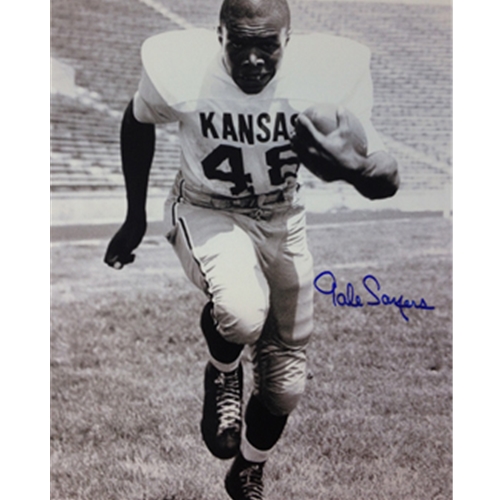 Back in the 1800s, people who loved to read books started to ask their favorite authors for their autographs. Then, photography was invented, and autographed photos became a thing! Today, autographed photos can fetch a lot of money. Some are highly collectible and worthy of protection, especially if they're deemed to be worth thousands of dollars. Collectors love to get their hands on rare autographed memorabilia. In Kansas, for instance, people collect autographed photos, posters and prints of KU Jayhawks' legends like Danny Manning, Gale Sayers, and Mario Chalmers.
If you have autographed photos, what are some of the best ways to store them to safeguard their quality?
Frames or Display Cases
For starters, you can frame an autographed photo. Conservation-grade framing materials can be used along with acid-free mat boards, paper and other materials designed to preserve paper items. A deep-set frame is recommended so that the autographed photo doesn't touch the frame's glass.
Autographed photos can also be stored in display cases, which are typically made from acrylic or glass.
Toploaders
Now if you don't plan to display your autographed photos, such that they'll be tucked away somewhere and not regularly viewed, you can utilize acrylic toploaders, "archival-safe" PVC-free plastic sleeves, and/or archival-grade photo boxes.
Professional Help
If you're like most people, though, you want to show off your autographed photos. Therefore, you'll most likely want to get them professionally framed. In Lawrence, Kansas, choose Framewoods Gallery to professionally frame your autographed photos. Read more about available framing services, here.
And, if you're looking for autographed photos or autographed items, did you know Framewoods Gallery sells quite a few? Here's the page to check and see what we currently offer.
For more info about framing autographed photos or items, please call Framewoods Gallery at 1-800-399-5199.